There's plenty to consider when buying a normal single-family home on the market, but when you step into luxury territory, expect a few differences. Location is still at the top of the list when searching for properties, which is why areas like Downtown and East Austin are great places to search. However, expect your home search process to take much longer when searching for luxury properties like Downtown Austin real estate.

Before diving into the hidden parts of looking for luxury homes, it's important to understand why these Texas locations are great candidates. East Austin is super walkable and conveniently located next to Downtown Austin, Riverside, and a wide variety of food and entertainment options. Downtown Austin is just as conveniently located near a lively music and nightlife scene, as well as many outdoor attractions like hiking trails along the Colorado River. Although the Austin real estate market still favors sellers, now is the time to start looking, as buyers have good bargaining power compared to a couple of years ago.
Location is important
Like any property, properly evaluating and researching the home's location is the first step when considering whether or not to buy, especially for luxury properties. Locations next to areas like great shopping, renowned restaurants, and other important amenities boost a property's value. This makes houses like East Austin homes for sale a worthy luxury, as they're near several local and high-end pubs, breweries, and cafes.

Another aspect of the location to consider is the views available. Usually, luxury homes have fantastic views of mountain ranges, the coastline, or a city skyline. Think about where your home is located and what types of establishments and natural scenery surround it when starting your search.
Know what makes it luxury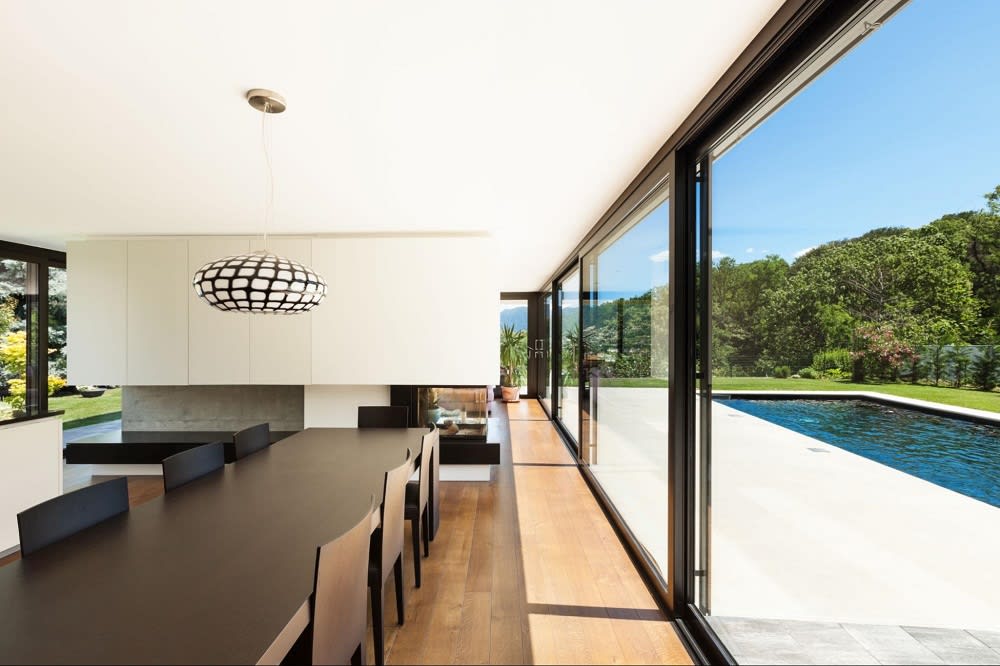 Photo courtesy of Shutterstock
There are several other aspects of a property that make it luxurious, like its size and design. An average home in Downtown Austin generally has a couple of bedrooms and bathrooms, so finding a property with multiple spacious rooms or more than one story might indicate luxury homes in the area. Also, pay attention to the home's design, as luxury homes usually avoid a cookie-cutter style typical of the suburbs. Luxury buyers in Austin usually look for something unique and custom, with interesting and intentionally designed architectural features — in short, something that nobody else has.
Another aspect that makes a home "luxury" is its construction. The craftsmanship, as well as the quality of materials used, should be premium. This ensures the home maintains its value as time passes. A home in Downtown or East Austin can use materials like stainless steel appliances in the kitchen, marble tabletops on a bathroom vanity, or fine hardwood flooring in the living room that's built to stay gorgeous over the years.
Lastly, Austin luxury homes should have many great amenities on and around the property. Areas like Downtown Austin have plenty of amenities for residents to enjoy, like Pease District Park, Rainey Street District, and the Texas State Capitol itself. In the home, the amenities buyers can have are only limited by the space and their imagination. A home can have an indoor swimming pool, a private gym, or outdoor amenities, like a spot for horses, entertainment areas, or a multipurpose court.
The best luxury homes in the area radiate elegance and exclusivity. This luxurious property offers privacy in an expansive living environment, typically built using premium materials with luxurious designs. The extravagant home offers upscale furnishings in both exterior and interior elegance. Luxury homes also typically have some story or historical value. Aside from high-end properties featuring high pricing, industry guidelines often put high-end properties among the top 5% or 10% of local housing markets.
You should work with a local Austin real estate agent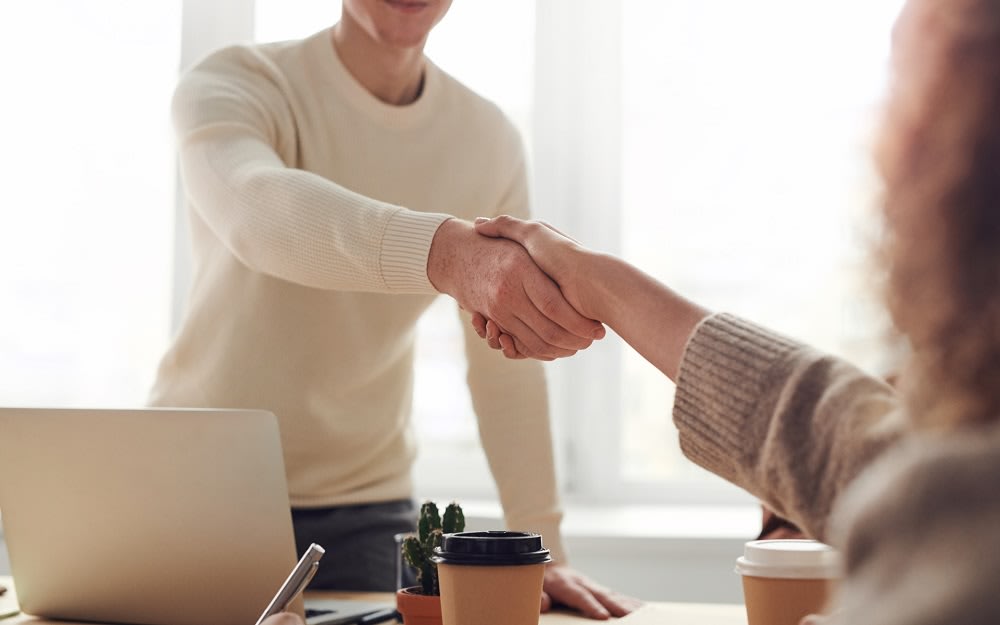 Photo courtesy of Pexels
An important step to take when buying luxury real estate in Austin is to partner with experienced agents like those at The Boutros Group. Look for local agents who specialize in luxury properties and have the experience and connections to help you find the home you want.

An agent will help you navigate the fewer listings available, and they will likely be connected to avenues that circumvent the mainstream listing process. They can also schedule you for more showings and open houses in Austin, as the in-person tour process for luxury properties can be more complicated or exclusive.

When searching for an East Austin real estate agent, explore your social network by asking for recommendations from friends and family. Also, search online through review sites and pairing sites. Once you've chosen a few candidates, meet with them and ask them questions about their experience and skills. This will help you decide if they align with your goals and communication style.
Know how much you're spending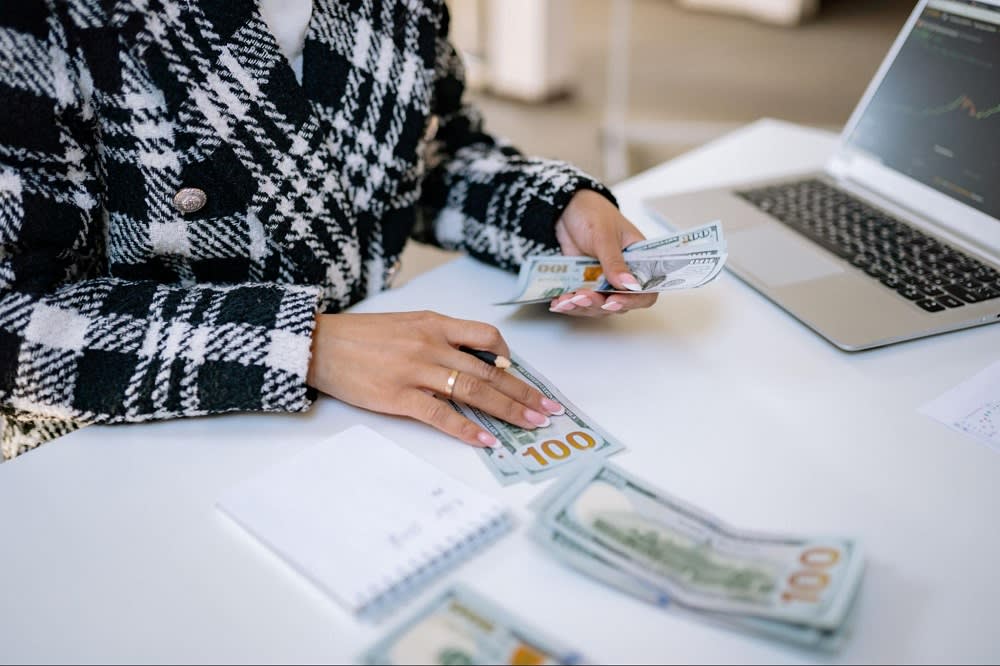 Photo courtesy of Pexels
If you're buying luxury real estate and money isn't an issue, it's still worth it to map out how much you may spend on a property. Having documentation of your finances is also important when buying a property, especially if you plan on taking out a loan.

Remember to consider other costs that come with home ownership, such as home and title insurance, maintenance fees, and renovations you'll need to make to the home. Having these factors planned out in advance allows you to fully enjoy your new house without running into any unexpected problems.
It takes time to find "the one"
Depending on the state of the market, it can sometimes take a long time to find a property you like. Make sure to create a list of things you want and need from a property before you begin your search. This may include things like amenities, size, and other design features. Keep this list in mind, so you don't end up buying or settling on a property that doesn't align with your requirements.

Since each luxury home is unique and individual, it's also important to manage your expectations. Look beyond superficial aspects that can be changed and focus on what the home itself offers. Although it may take a while to find a luxury property, that doesn't mean you can't negotiate once you find a property you like. An expert Austin area real estate agent in Austin will help you negotiate a fair offer based on similar luxury properties.
Is real estate in Austin a good investment?
Austin, Texas, boasts an outstanding real estate market. A strong workforce, stunning outdoor scenery, and laidback lifestyle attract renters and homeowners to Lone Star State. More companies are making the shift. Find out what investments are available in Austin.
The Austin housing market is expanding, and many would argue that obtaining a house in Austin is not a good idea. The average annual value is 7.8 -8%, and the average annual value is 7.2-8.5%. The average price is 7.2.5% - 20% - 10%.
Ready to work with The Boutros Group?
With these insights in mind, you're ready to begin buying luxury real estate in Austin. If you want expert guidance on your search for homes, contact one of the experienced agents at The Boutros Group to guide you through the process. This is a knowledgeable, goal-oriented Austin real estate team who will work tirelessly to help you achieve your dreams.
*Header photo courtesy of Shutterstock