When you're looking for a luxury property, it's important to know what your non-negotiables are. What are the features and amenities that are absolutely essential to you? If you can't answer that question, you'll have a difficult time finding the right home. That's why we've put together this guide on how to determine your non-negotiables when buying a luxury property. Keep reading for more information!
Location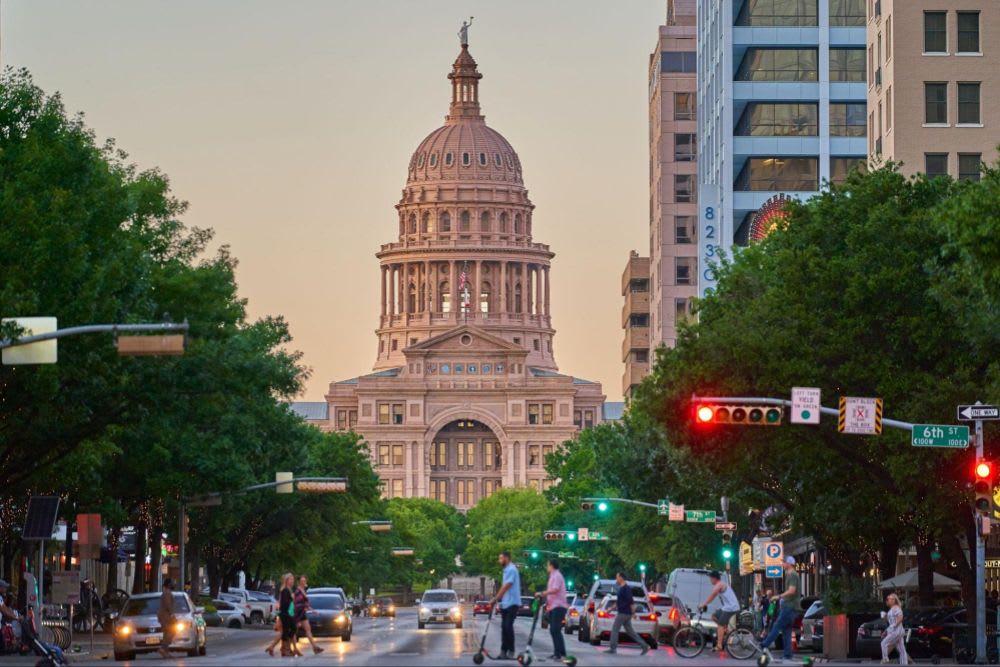 When it comes to searching for the perfect luxury home, non-negotiable criteria can mean different things to different people. For some, being located in downtown Austin is a must! Here you have access to unique boutiques and fashion stores, trendy bars, upscale restaurants, and live music venues - all within walking distance of downtown
Austin homes for sale
. If the environment is important to you, then East Austin might be more your style! In this area, there are lots of opportunities for living sustainably, supporting local businesses, and exploring eclectic dining options. Whether you're a shopaholic or a nature lover, you're sure to find something that meets your non-negotiable needs when searching for your next luxury home in Austin.
Property type
There are many factors to consider if you're in the market for a luxurious home.
What type of property do you want
- a downtown mid-rise or high-rise condo? If you'd rather have more space and a yard, how about one of the Craftsman Bungalow East Austin luxury homes? Perhaps a Queen Anne home in Hyde Park has caught your eye. Or, if modern is more your style, Round Rock and Georgetown both offer an abundance of contemporary homes. Let's not forget the townhomes located throughout Central Austin, East Austin, and Northwest Austin — they can also be quite luxurious! With so many options available, from downtown spaces to suburban neighborhoods, finding the perfect luxury home is exciting and well worth the effort to make sure it meets all your non-negotiable requirements.
Property size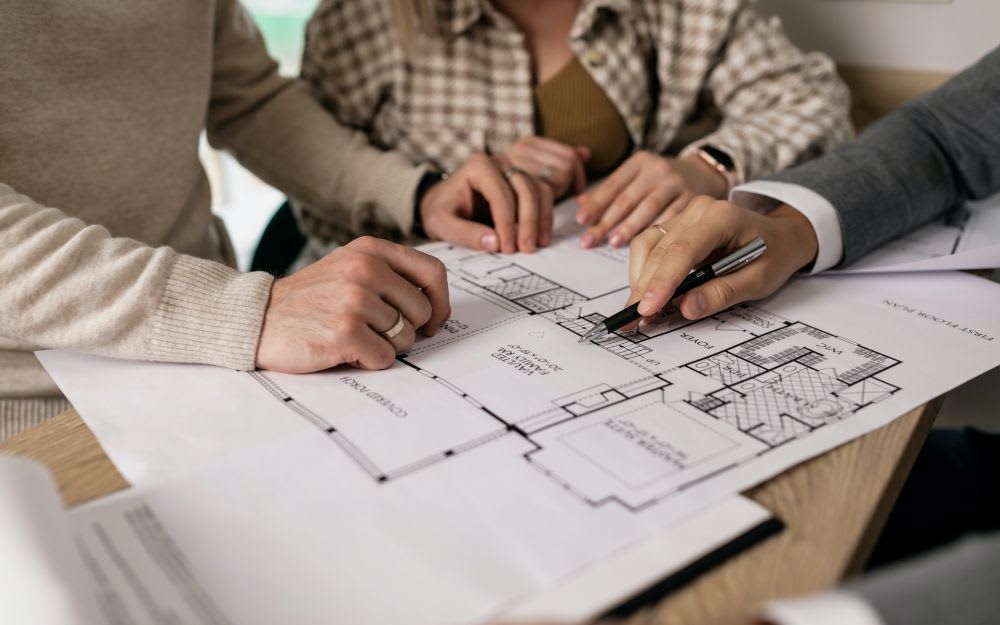 When it comes to non-negotiable luxury home requirements, understanding
the size of the property
is a great place to start. Single-family properties in the luxury market can range from 2000 sqft up to 15000 sqft! Similarly, condos and townhomes in this market range from 1111 sqft to 5000 sqft. Here, we want you to begin by determining how much space is a 'must-have' for your ideal home. Relevant data points can be helpful in getting a good ballpark estimate of what you should be looking at – however, these are just rough guides, and the real value lies in examining your personalized needs more deeply.
Beds and baths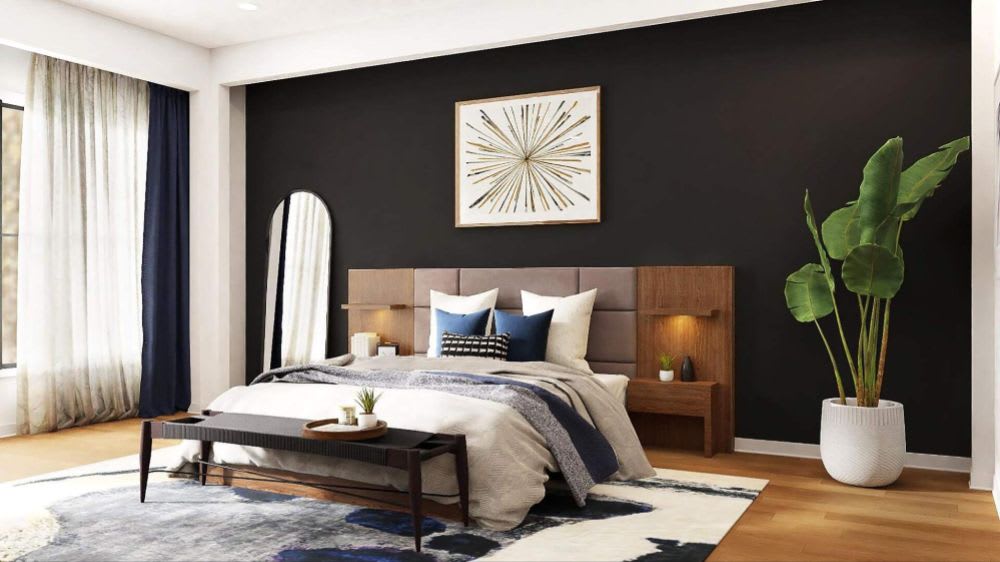 When you're looking to buy a luxury home among downtown
Austin homes for sale
, there are many important factors to consider. A great place to start is thinking about the number of beds and baths that you need. A master suite with plenty of square footage is often desired, with a correspondingly impressive master bath. You should also consider how many secondary bedrooms will be necessary for your needs. Think of how many people currently live with you, how often you entertain, and how much space you need for guests. Do any of those bedrooms require en-suite bathrooms? Additionally, consider how many full versus half-baths will best suit your lifestyle. Lastly, determining the preferred size for both the bedrooms and bathrooms can help make all the difference when browsing for a dream home!
Price range

When it comes to purchasing a luxurious home, there are some non-negotiable requirements that you should consider. Before starting your search, decide on your preferred payment type and create your lifestyle budget. If you're going to be dead set on paying cash, how much can you afford? If you're not quite in a position to make an all-cash purchase, understand the costs associated with taking out a loan for the full amount. Additionally, calculate potential hidden fees and upgrades that could creep up during the process. From there, you'll have a better idea of how much house you can buy without going overboard or ending up out of pocket at the end of each month. With these non-negotiables in place, finding that perfect luxury home is within reach!
Amenities
Lastly,
consider the amenities you'd like to have when looking for a luxurious home
. Do you need a dedicated workspace? Would you love to host movie nights in your own theater? Is there a pool that's been on your wishlist? Maybe you're dreaming of an outdoor kitchen or a lush garden to entertain friends and family - whatever it is that you're looking for, make sure to keep an eye out for homes with the amenities you desire.
Home office

A dedicated home office can make all the difference in today's tech-focused world. Whether you work remotely full-time or need to get away from the hustle and bustle of downtown Austin once in a while, a separate space can help keep productivity up and distractions down. If your dream property has an extra room that could be converted into an office, consider how this could benefit your lifestyle for years to come!
Theater and/or game room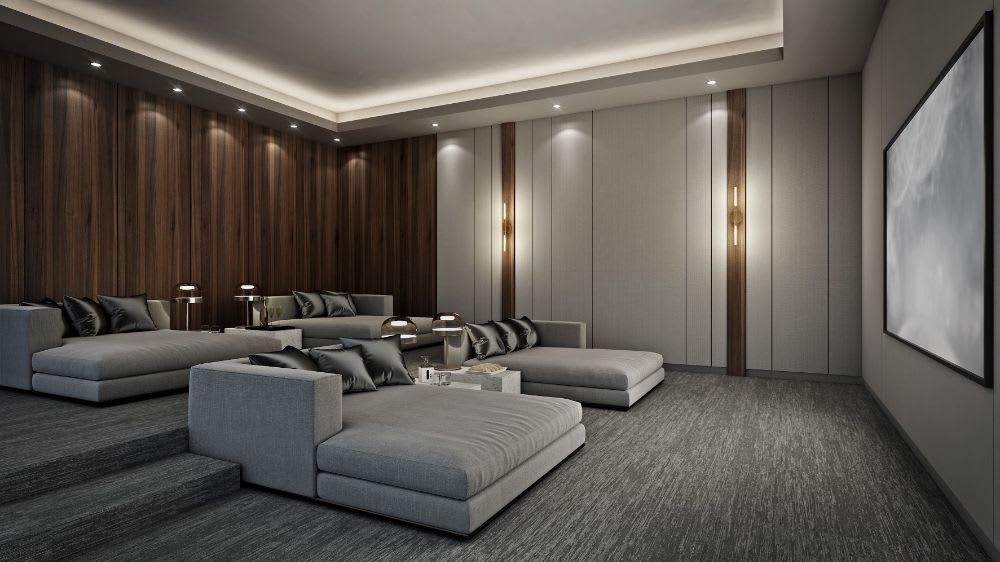 Movie nights with family and friends can be made extra special when you have your own personal theater. Similarly, a well-equipped game room is a perfect way to spend an evening or weekend competing against each other in some friendly competition.
Pool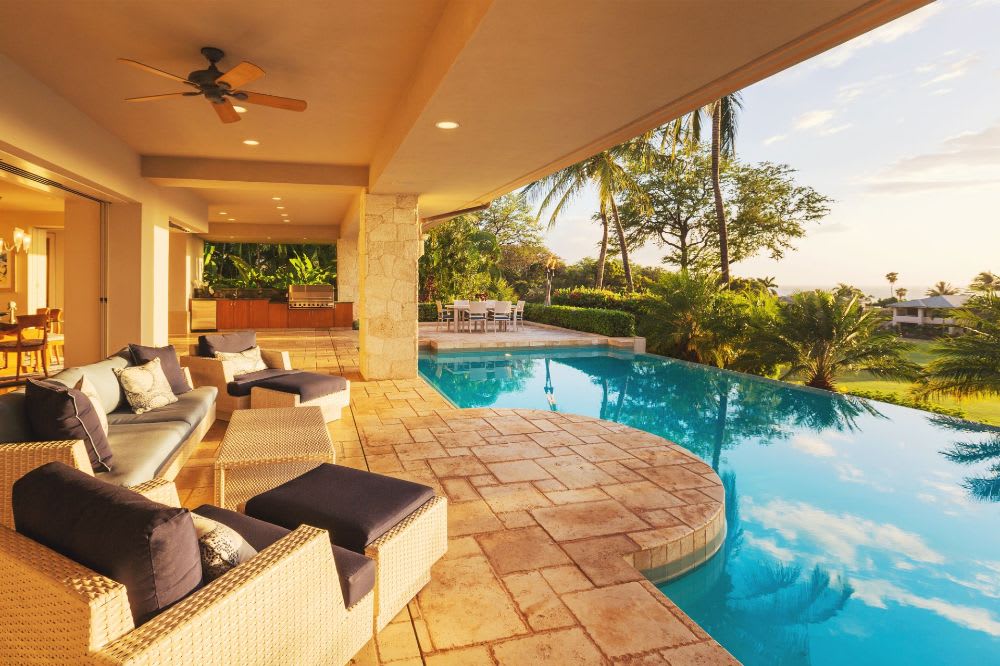 One of the great things about searching for a luxury home is determining which elements to make non-negotiable. A pool is a fantastic option - there are many fun
luxury pool options
, such as waterfall elements, marble or rock elements, and jets for added fun. Don't forget to consider firepits and basins when designing the perfect poolscape– they can add an air of sophistication to an outdoor space. And lastly, don't forget to look into a pool cover deck that retracts so you can turn your outdoor area into an additional entertainment area when the pool is not in use!
Garden

Whether you prefer flower beds, shrubs, or vegetable patches, having your own green space provides endless benefits - physical, mental, and emotional health benefits from exposure to nature; opportunities for family gatherings or personal retreats outdoors; increased property value; and even the potential for a hobby tending to plants or produce. Taking some quiet time in your own garden will never leave you feeling blue!
Outdoor kitchen and entertaining space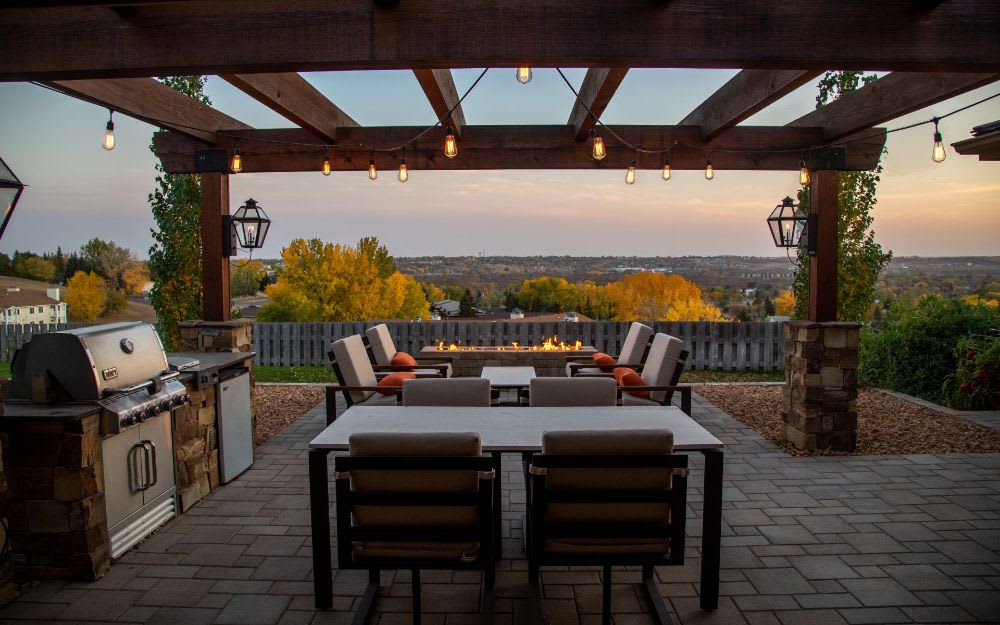 When it comes to determining the non-negotiable requirements for your dream luxury home, it is essential to set your expectations high. Outdoor kitchens and entertainment areas are one of those must-haves for any luxurious abode. Having a designated place to host family and friends allows you to enjoy nights filled with delicious food, beautiful views, and fun activities all from the comfort of your own backyard. Whether you are an avid entertainer or just like to have a private space to escape, having a dedicated outdoor kitchen and entertaining area will allow you to make the most out of summer nights – or winter ones too!
Technology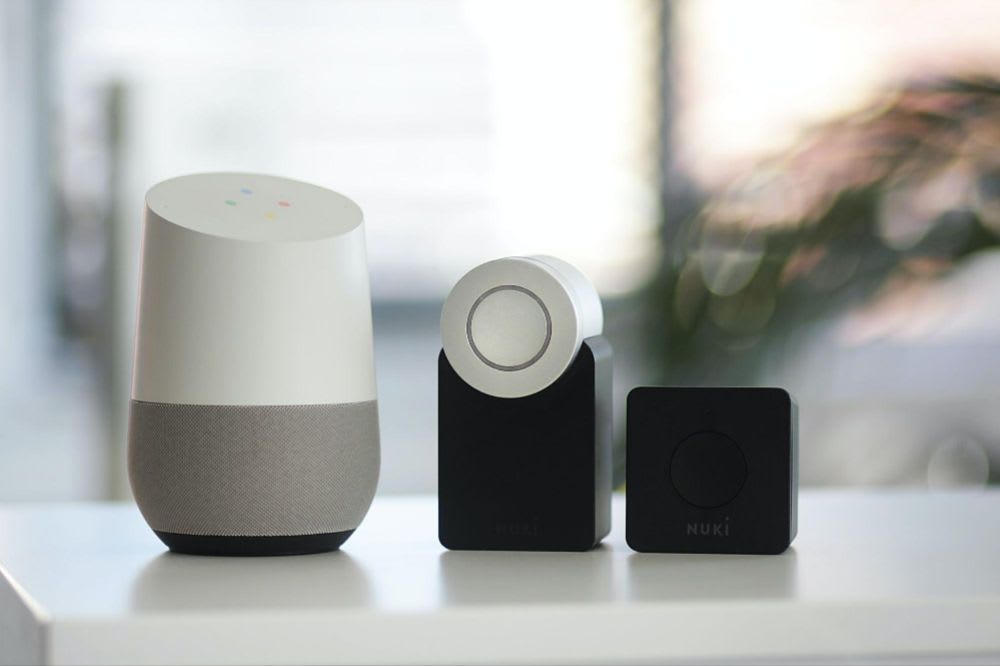 If you are looking to upgrade your living situation, you should make sure you have access to the latest in innovative home technology. Whether it's lighting or a sound system that responds to your voice or an automated irrigation system for the garden, having access to cutting-edge technology can make all of the difference when it comes to lifestyle and convenience.
Custom main kitchen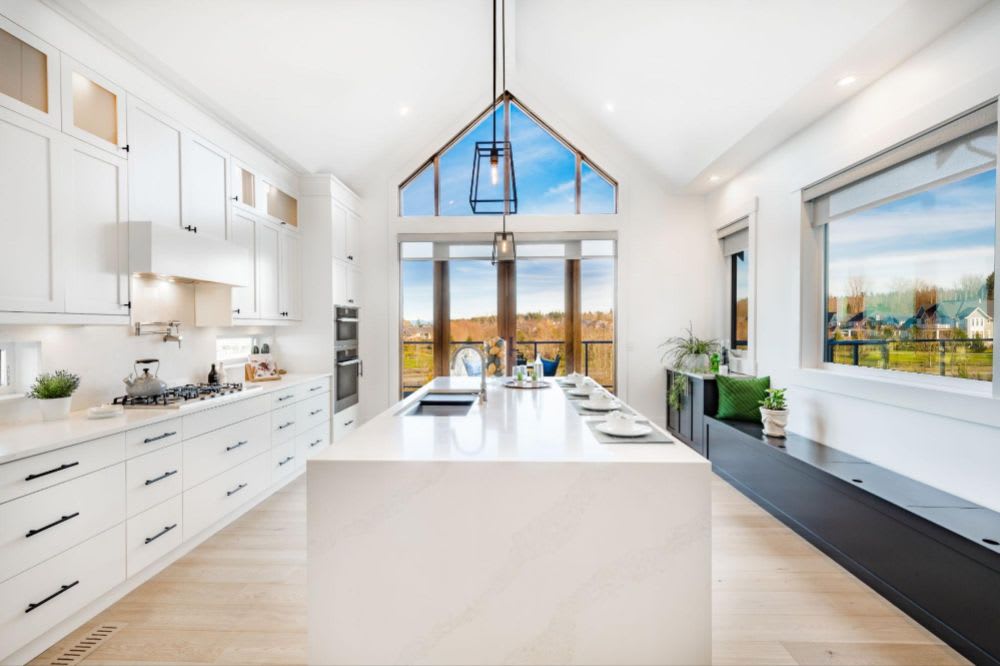 When it comes to luxury homes, you want to make sure that your ideal home meets all of the non-negotiable criteria on your list. A custom main kitchen is a must, with warming drawers for keeping dishes warm when entertaining, an island, and plenty of hidden outlets for all the countertop accessories and for charging your tablet while you follow along with a new recipe. Furthermore, be sure to include a pot-filler faucet to make pasta dishes easier to start. As for the main sink, you may want a faucet with hot, cold, and sparkling water in order to add convenience and luxury. Don't forget about a temperature-controlled wine cellar and hidden pantry room for storage of food or beverage items. Lastly, multiple cooktops, ovens, full-size refrigerators, and freezers have practically become the standard for luxurious homes these days.
In conclusion, when on the hunt for a luxurious home - it's important to consider all your non-negotiable requirements. From property size and number of bedrooms/bathrooms to price range and desired amenities - make sure to pay attention to all the details. And don't forget about the essential extras like a pool, garden, outdoor kitchen and entertaining space, technology, and a custom main kitchen. With these must-haves in mind - you'll be well on your way to finding the perfect
downtown Austin or East Austin luxury property
that meets all of your non-negotiables. To discuss your luxury home requirements, reach out to one of the experienced agents at
The Boutros Group
at your earliest convenience.